Taos Opera Institute Performs at David Anthony Fine Art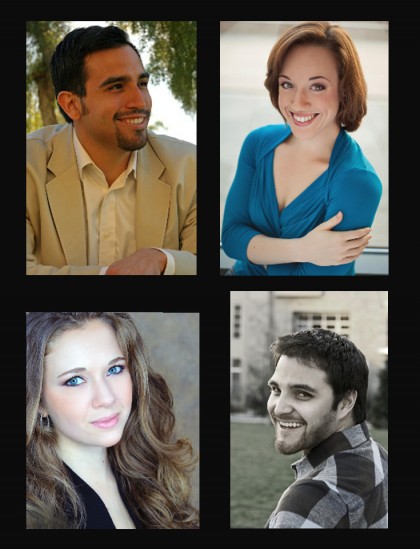 On Friday June 13 at 6pm a free concert will be performed at David Anthony Fine Art as part of the 7th Annual Taos Opera Institute Festival.
Each year in June, the Taos Opera Institute (TOI) conducts a highly intensive program for the serious singer at the Taos Ski Valley. Singers from around the country audition to participate in TOI, which is designed to bridge the gap between academia and opera apprenticeships. Graduates are prepared for various careers in opera.
Enjoy an intimate setting inside the beautifully adorned art gallery that is known as DAFA. "Last year TOI performed briefly at DAFA and it was a wonderful experience for me" says David Mapes, owner of DAFA, "The acoustics were surprisingly great". "I am honored that our gallery was chosen as a regular venue this year," adds Mapes.
The Quartet will perform from 6 – 7pm and refreshments will be served. Performing will be Anthony Moreno, Rainelle Krause, Denise Wernley and Joseph Lopez. While the event is free, The Taos Opera Institute, a non-profit organization will be accepting donations for their programs. For more information on the Taos Opera Institute, please visit their website at taosoi.org.
RECEPTION: 6pm – 7pm, Friday, June 13
LOCATION: David Anthony Fine Art
132 Kit Carson Road, Taos, NM