Taos institute for glass arts
Taos Institute for Glass Arts Announces Call for Artists for 2014 Taos Art Glass Invitational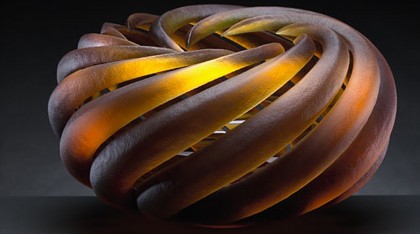 The Taos Institute for Glass Arts announces its Call for Artists for the 2014 Taos Art Glass Invitational, an international biennial exhibition occurring this year from October 11 through November 9, 2014, with a private collector preview on October 10, 2014. Deadline for the call is May 1, 2014.
The Invitational includes both featured master artists who exhibit excellence in their medium internationally and are invited directly by the TIGA board, as well as artists invited through a jury process. Artists working in glass or glass combined with other media from around the globe are encouraged to submit an application.
All juried selections for the Taos Art Glass Invitational will be chosen through this Call for Artists application process. For the first time in 2014, the Art Glass Invitational is featuring four categories in which an artist may compete:
• Wall Works
• Sculpture
• Wearable Works
• Functional Works
Artists from each of these categories will be selected to exhibit. For detailed specifications and to submit an entry for consideration, please visit the Taos Institute for Glass Arts website.
The jurors for the 2014 Taos Art Glass Invitational are Herb Babcock, Chairman of the Art Glass Program at the College for Creative Studies in Detroit, Michigan, and Tina Oldknow, Curator of Modern Glass at the Corning Museum of Art in Corning, New York, and Stephanie Grilli, freelance writer, art historian and Curator of Artscribe.net Mr. Babcock received his BFA from the Cleveland Institute of Art and his MFA from the Cranbrook Academy of Art. Ms. Oldknow holds a BA in Art History from the University of California, Los Angeles and an MA in Art History from the University of Pennsylvania, Philadelphia. A trustee of the American Craft Council from 2003-2009, she presently serves on the advisory board of North Lands Creative Glass, Caithness, Scotland, and she is member of the International Council of Pilchuck Glass School. Ms. Grilli graduated summa cum laude from University of Pittsburg and received her PhD from Yale University.
Numerous artists who represent excellence in glass internationally have been invited to exhibit their work, including Herb Babcock (USA), Hiroshi Yamano (Japan), Paul Stankard (USA), Martin Janecky (Czech Republic), and Paul Schwieder (USA).
"Glass is the new medium in the world of contemporary art. It is cutting edge and involves both science and art. Its luminosity and translucence is compelling and offers a world of unexplored territory for the artist. These qualities also make glass exciting for the collector" said Delinda Vanne Brightyn, the president of the board of the Taos Institute of Glass Arts and founder of the Taos Art Glass Invitational.
Invited and juried art will be exhibited in galleries throughout Taos and all artists and galleries will be featured in a brochure that will include "The Walking On Glass Tour," a self-guided experience of the town-wide Taos Art Glass Invitational.
For more information on the 2014 Taos Art Glass Invitational Call for Artists, visit the website. Or, click here to join the mailing list for 2014 Taos Art Glass Invitational travel, educational and event offerings.
---
The Taos Institute for Glass Arts (TIGA) is a non-profit 501(c)(3) organization founded in 2009 by local artists to expand the understanding of and appreciation for the Contemporary Glass Art Movement. Throughout the year TIGA offers educational programs such as classes, workshops, lectures and demonstrations. Every other year TIGA sponsors the Taos Art Glass Invitational, an international juried exhibition and related special events that showcase the best from renowned and emerging artists, serving and integrating the needs of the artists, collectors, gallery owners and community.
September Glass Art Exhibit
The glass will be arriving soon and we will be busy painting pedestals and getting a feel for how the show will be presented. Should be interesting as some of the work is still in production.
The reception will be from 5 – 7 pm and many of the artists will be present.
The show continues through October 7.