Past Exhibits
THE SPRING EXPERIMENT
EXHIBITION: May 31 – June 29, 2014
RECEPTION: 4pm – 6pm, Saturday, May 31
LOCATION: David Anthony Fine Art
132 Kit Carson Road, Taos, NM
The experiment that is DAFA's Spring Experiment is a re-mix of creativity and chaos, and identity and history. Opening May 31, two Taos artists explore the patterns of space and time, pushing perceptual boundaries with painting, collage, photography and computer visualizations. J. Matthew Thomas and Seamus Mills use the usual, the debris, and the discarded of our lives to push our creative sights toward emergent perspectives.

---
"Out of This Earth" by Hank Saxe
New works of ceramic sculpture
EXHIBITION: May 10 – 29, 2014
RECEPTION: 4pm – 6pm, Saturday, May 10
LOCATION: David Anthony Fine Art
132 Kit Carson Road, Taos, NM
"If I had to choose one word to describe Hank Saxe's recent sculpture I would have to say "laconic" comes first to mind. These are concise works which share a subtext of sophisticated humor from the cartoon modern era of the fifties, which informed the evolution of modern style, yet they plumb the depth of sacred landscape from the Mogollon Rim to the Rio Grande Rift in the great Southwest. It is an exquisite marriage of the lineage of ancient natural forms, torqued into modernity by way of a quite brilliant, clever mind and his command of alchemy." — Artist Jack Smith [See More…]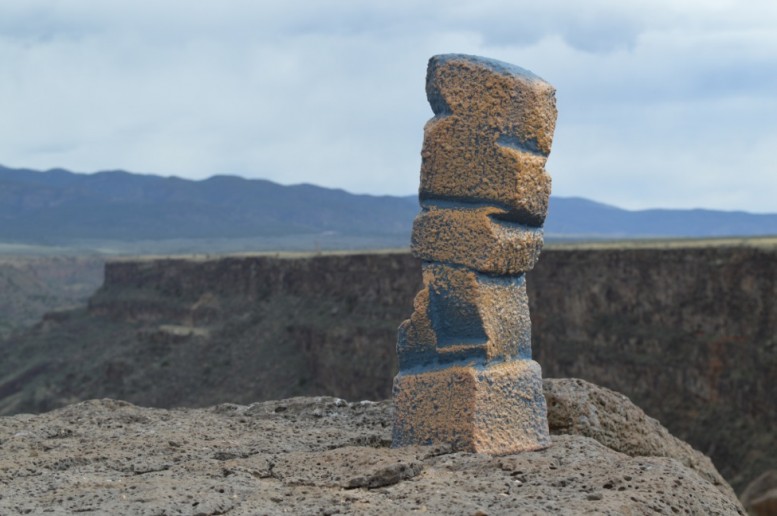 ---
David Mapes
December 15, 2013 – February 28, 2014
The photographs—taken with film and output on archival silver rag watercolor paper with archival ink—capture the very moment, as required by the pyrotechnic subject matter. "Pyrotechnics is an amazing art form that uses chemicals to produce noise, light, smoke and sometimes floating materials. Fireworks can be designed to burn with flames or sparks of many colors, typically red, green, blue, purple, gold and silver and they have been around since 7th Century China, where they were invented, says Mapes. "Pyrotechnics is an extraordinary way to be expressive, it is a rare skill set and there is a certain level of showmanship here that I wanted to photograph," he added.
[Read More…]

---
JOHN FARNSWORTH KACHINA PAINTINGS
44th annual showing is second to be held at David Anthony Fine Art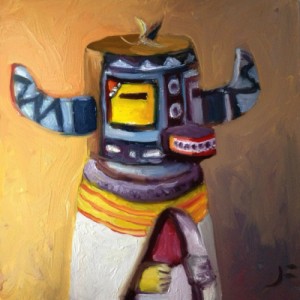 EXHIBITION: September 1 – 30, 2013
RECEPTION: September 6, 5pm – 7pm
LOCATION: David Anthony Fine Art
132 Kit Carson Road, Taos, NM
John Farnsworth was born in Williams, Arizona and grew up in Northern Arizona, in the shadow of the Navajo and Hopi Reservations. At the age of nine, he visited Taos, his mother's birthplace and realized he would be an artist. He studied independently, and painted while working at jobs that included managing a small private museum and Indian shop, working as a trader on the Navajo Reservation, and as Preparator at the Museum of Northern Arizona, under Kachina expert and author Barton Wright. [MORE…]

---

DAFA Photography Invitational 2013
Mike Mitchell – Heading for the Light
Ten Magnificent Photographers:
Anita Andrzejewska, Beata Bieniak,William Davis, Dr. Robert Gendler, Seamus Mills, Mike Mitchell, Brad Moore, David Smith, and Miranda Smith
---
THE KACHINAS ARE COMING!
43rd Annual Exhibition of Kachina Paintings by John Farnsworth
EXHIBITION: September 1 – October 5, 2012
RECEPTION: September 1, 5pm – 7pm
LOCATION: David Anthony Fine Art
132 Kit Carson Road, Taos, NM
Farnsworth says, "Kachinas interest me not as artifacts…They are so much more than that. When one puts on a mask, one takes on a different identity… It is primarily this sense of life, of otherness, of enhanced possibility, that attracts me. John has been painting and exhibiting this subject annually for more than 40 years. The Kachinas he paints are usually dolls, Tihu, and are most often from collections such as the Heard Museum in Phoenix, the Southwest Museum in Los Angeles (now the Autry Museum) and the Museum of Man in San Diego. Occasionally, his paintings are of masks, and sometimes of dancers. One drawing in our show is of a Zuni Buffalo Kachina in the collection of the Millicent Rogers Museum in Taos.