Michèle Lapointe
Michèle Lapointe lives and works in Montreal, Canada. Since 1986, public art has been the main focus for Lapointe. Her sculptures, murals and monumental sundials primarily revolve around the fragility of our environment, territory and time.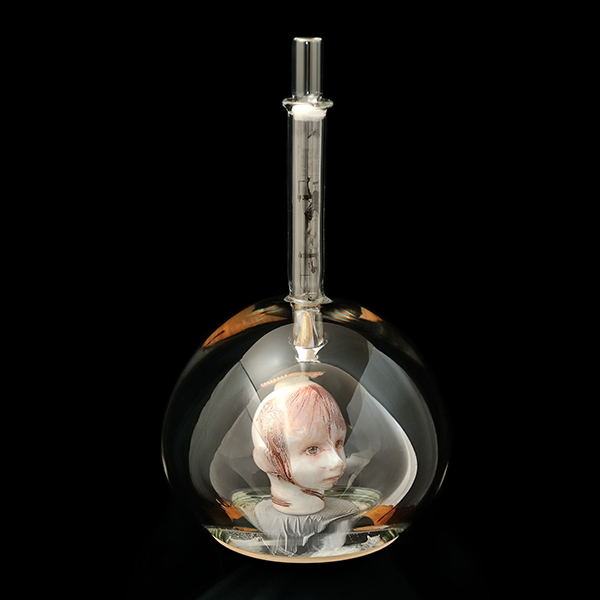 "The Feral Children's Chimera IV"
Blown glass phial and head, photography, mixed media
19 x 9″  $5,000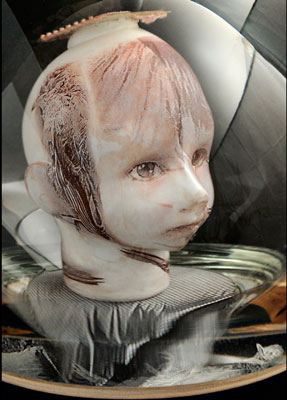 "This sculpture is part of my Feral Children's Chimera series, evoking the torments imposed to children falsely categorized as wild or wolf-children throughout history.
I was inspired by the 2007 study of Serge Aroles, a French surgeon, entitled: The enigma of the wolf-children, a biological certitude yet an archival denial."
From 2006, parallel to this course, the artist began a journey into memory and "unspoken" which lies between the imaginary world of children's stories and the reality of violence against children; Mutes Tales, a solo exhibition, were presented in 2008-2009 at the Canadian Clay and Glass Gallery, Waterloo, Canada.
---