Leon Applebaum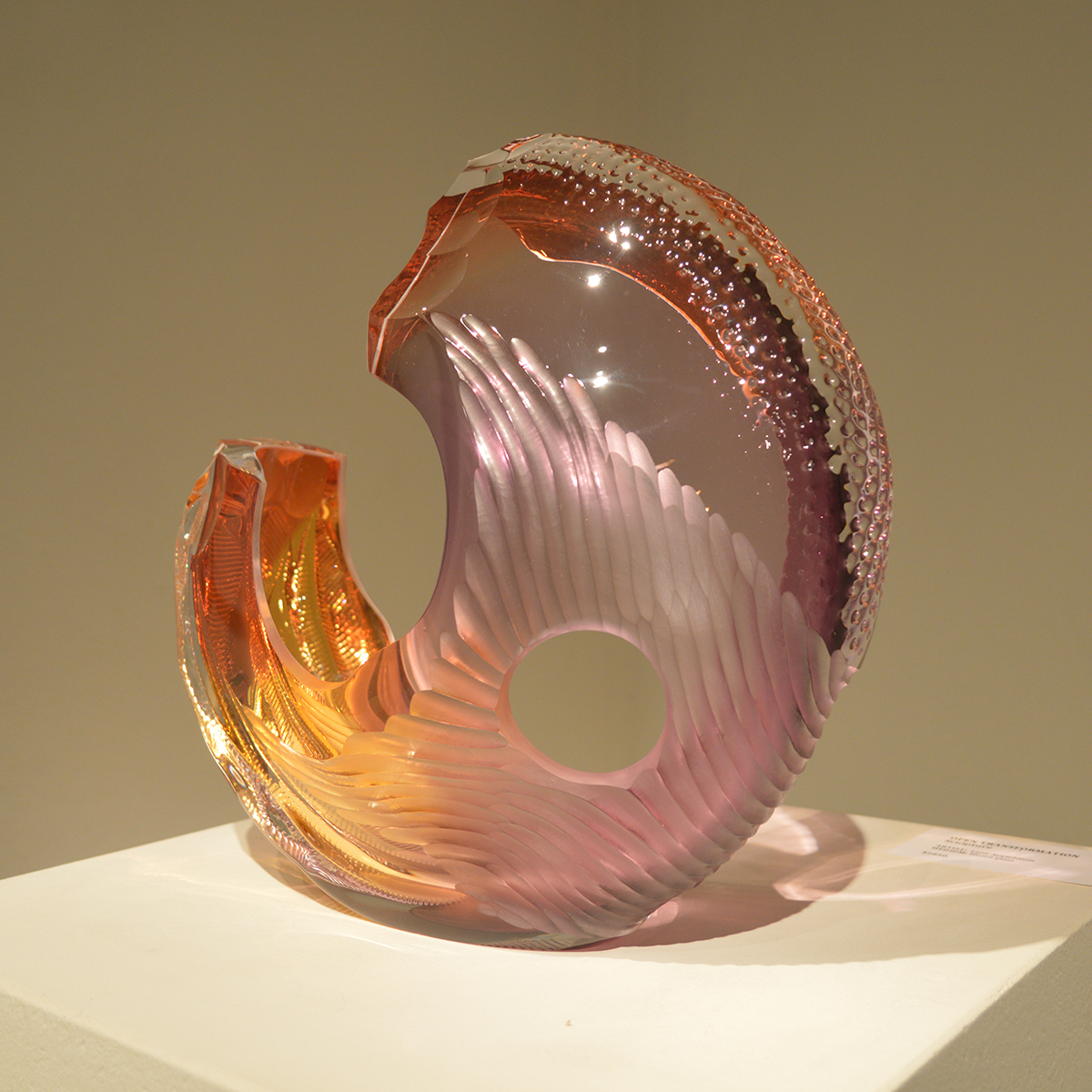 "Half Transformation"  Hand Blown, cold-worked and polished glass  13 x 13 x 5″d   $2850
Leon Applebaum has spent a lifetime perfecting a balance in his glass sculptures: grounded and weighty, yet delicately nuanced. It is a combination that elevates glass art into the realm of the extraordinary. Biography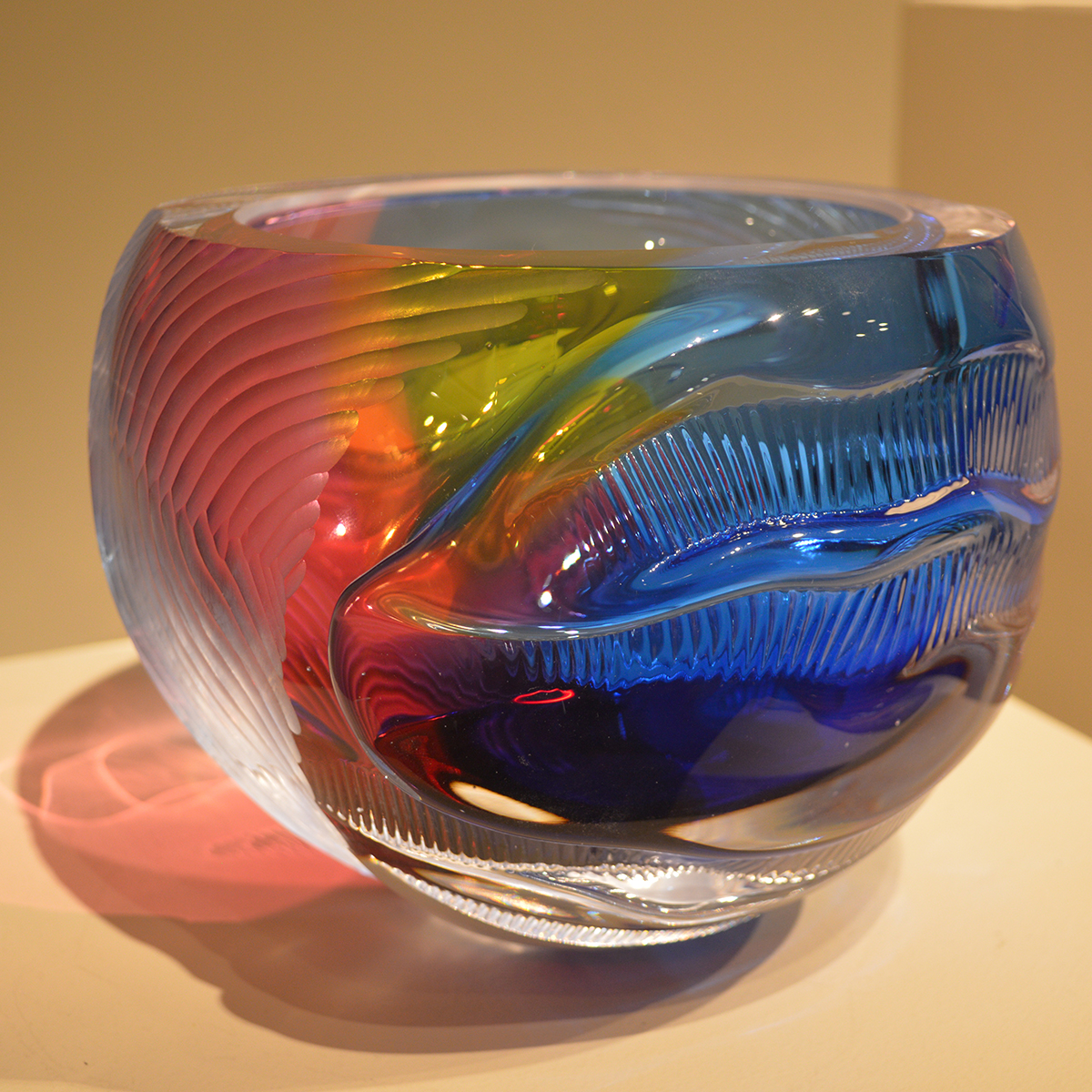 "Textured Bowl"  Hand Blown, cold-worked and polished glass  9 x 8 x 7″tall   $980 Sold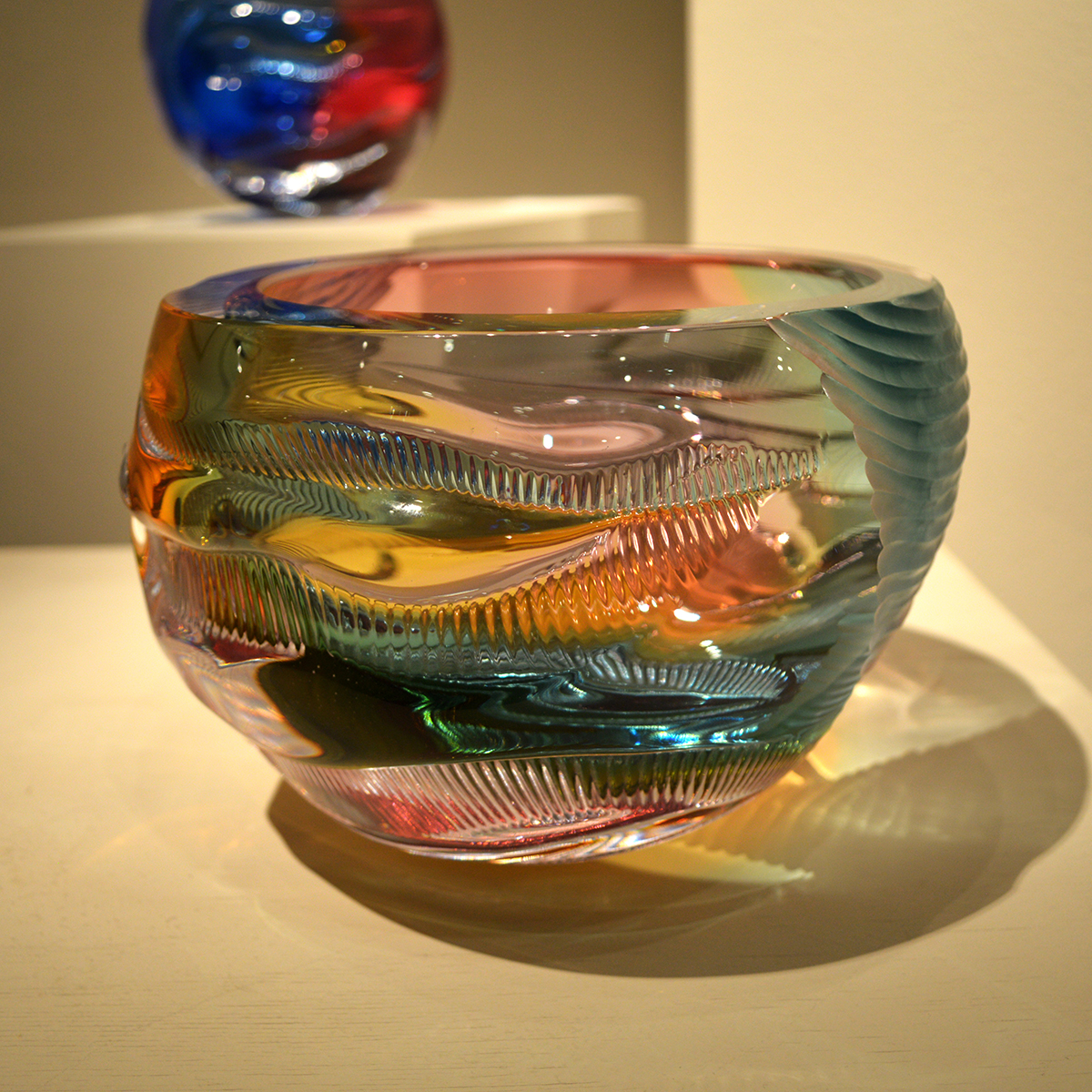 "Textured Bowl"  Hand Blown, cold-worked and polished glass  9.5 x 8.5 x 5.5″tall   $980 Sold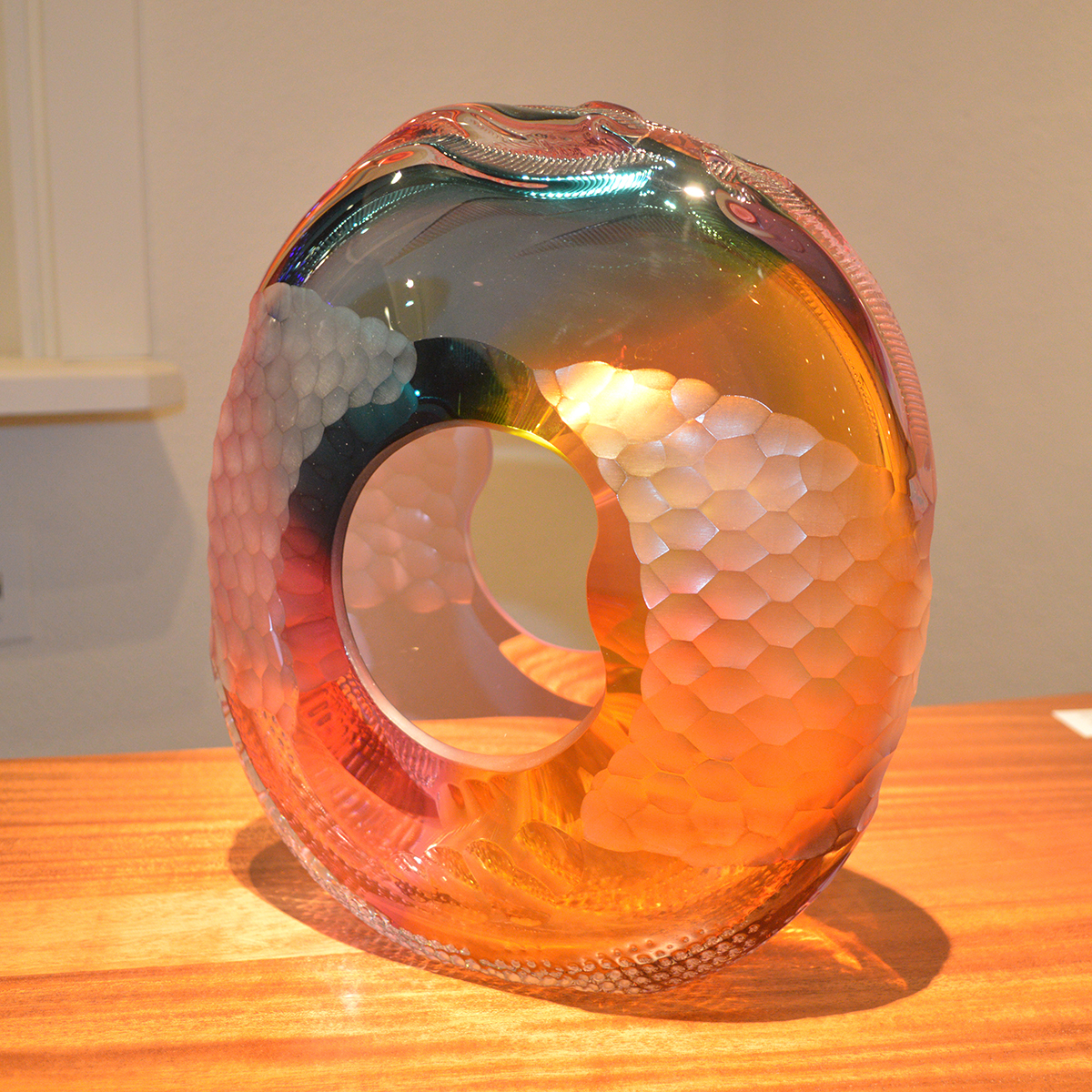 "Full Transformation"  Hand Blown, cold-worked and polished glass  13 x 13 x 5.5″d   $2850
Leon Applebaum, in his early years as an art student, pursued an Education minor in keeping with his dream of becoming a high school art teacher. However, upon enrolling in his first hot glass class, he was instantly addicted to the molten material, a fascination that would shape and define his life going forward.
After graduating with his BFA from the Massachusetts College of Art, Applebaum earned an MA degree from the Peabody College of Vanderbilt University. Wishing to further his education beyond what the available universities could offer, he journeyed across the Atlantic to study the tradition of Swedish glass forming at the esteemed Orrefor's Glass School.
After a year of studying and working at Boda Glass in Sweden, Applebaum returned to the U.S. and attained an MFA from the Rochester Institute of Technology, and threw himself exclusively into the creation of fine art glass. He synthesized the Swedish style of optically thick glass with his own techniques of using the color spectrum and trapped air bubbles as design elements, an approach that continues to define his renowned work.
Applebaum's studio, which is located in rural New York, features both hot and cold shops from which his sculptures painstakingly come to life. Though the initial hot glass blowing gives each piece its original form, he noted that it is in the cold shop where the final detailing begins, "After annealing, a sculpture is subjected to cutting with diamond saws, is polished and beveled, and given textural elements that add excitement to each piece."
The resulting sculptures are commanding, sweeping circles of translucent rainbows that reflect undulating, incandescent color back at the viewer. Their timeless designs move comfortably between the contemporary and the traditional; perhaps the reason why his fine art has found such broad appeal, and garnered accolades from around the world.
Leon Applebaum is represented internationally and nationally, with exclusive New Mexico representation at DAFA. He is in the permanent collection of such notable institutions as the Smithsonian National Air and Space Museum, and the Corning Museum of Glass. Back to top