Upcoming Exhibits
Celebration of Clay
New Mexico Potters and Clay Artists
Contemporary Ceramics – Informed by Tradition 2018
Four Galleries on Kit Carson Road Collaborate
May 1 to May 30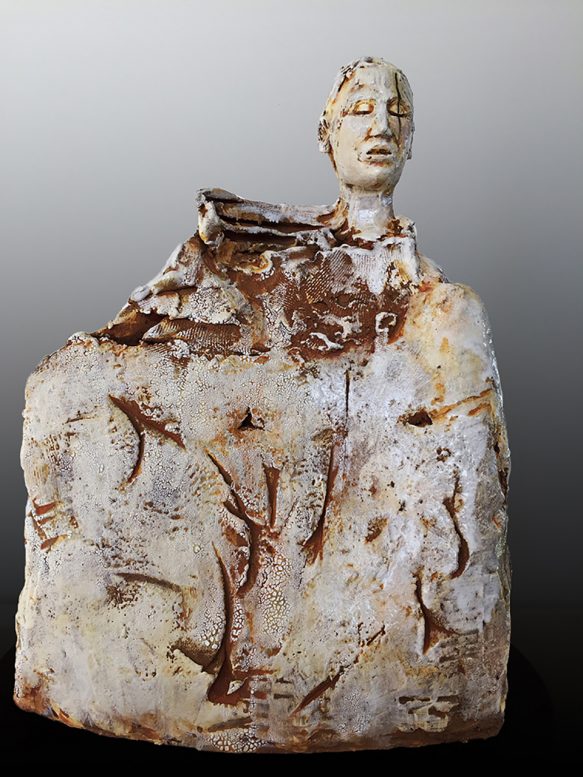 ---
Who will be the artists leading
Taos into the New Millennium?
Taos Art Insurgency: The New Protagonists
A Three Gallery Exhibit and Sale
Opening Receptions on Kit Carson Rd.
Saturday April 21, 4 to 8pm
Greg Moon Art, Wilder-Nightingale Fine Art, DAFA

April 21 – May 12
Unquestionably, Taos has been a center for artists and art lovers for over a century. From the arrival of the first members of the Taos Society of Artists to the seminal movements of Modernism, Abstract Expressionism, and Minimalism which flourished here, this little mountain town has been far from soporific in promoting the riches behind every museum and every gallery door.
Exhibits such as the outdoor PASEO event and the Harwood Museum of Art's "Orale! Kings and Queens of Cool" have driven even more life into the town's 7000-foot high atmosphere, rocking lowbrow and pop-surrealist artists, and techno, installation, performance, and projection forms.
And with a burgeoning, reinvented springtime schedule of festivals, craft fairs, gallery walks, and literary and musical events, a new national juried exhibition is poised to begin in April 2018. The Taos Art Insurgency: The New Protagonists will introduce the next wave of artists that will be leading Taos into the new millennium.
Entries will be accepted in painting, drawing, printmaking, photography, sculpture, mixed media, fiber arts, digital printed media, and assemblage, with giclees being restricted to the photography and digital media categories. All U. S.-based artists over the age of 18 are encouraged to enter.
David Anthony Fine Art, Wilder Nightingale Fine Art, and Greg Moon Art, all located on historic Kit Carson Road, will host the national show, with David Mapes, Rob Nightingale, and Greg Moon serving as jurors. Taos Art Insurgency will run from April 21-May 12, 2018.
Entry deadline is midnight, April 5, with a minimum of four and a maximum of eight images required per entry. Fees collected from entrants will support professionally printed invitations with a national mailing, email announcements and website presence, coverage by regional and national press, an opening reception, support of gallery staff, and an important exposure to prominent collectors, curators, and publishers from the world of visual arts.
Moon said, "This is an opportunity for edgy new artists to use the cache of Taos for breaking into the mainstream, and we are quite excited by it. We're encouraging all those interested to contact us as soon as possible."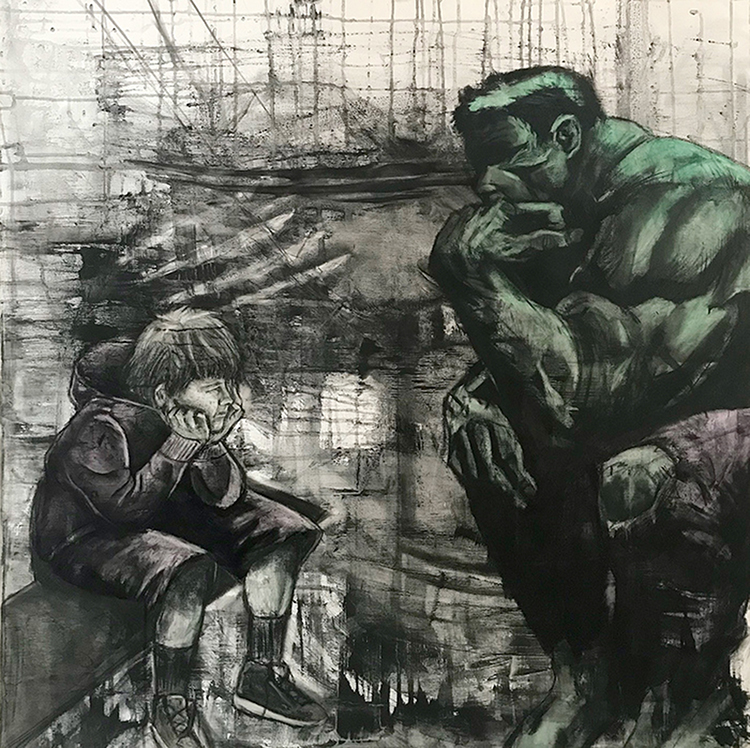 ---
12 x 12″ x 45 Artists
Fundraiser for UNM-Taos Art
Reception March 24 from 4 to 7pm at DAFA
March 24 – April 14
All works are professionally produced in Taos, all are priced at $250.
Sales will benefit UNM-Taos Art Department and the students.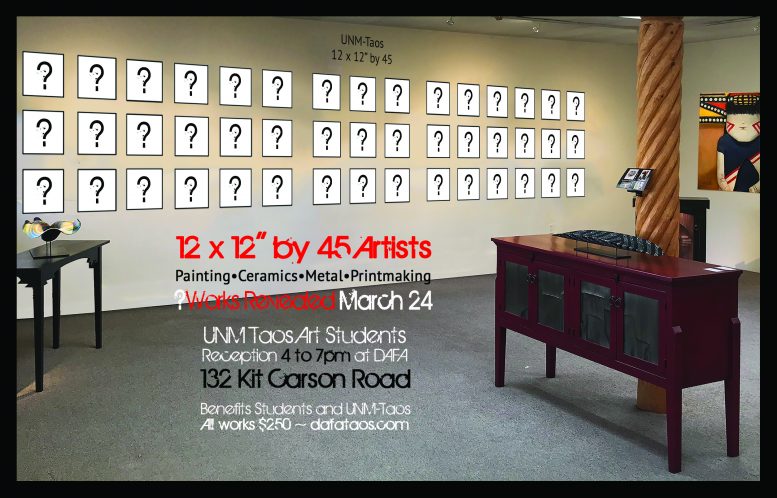 ---
A National Juried Show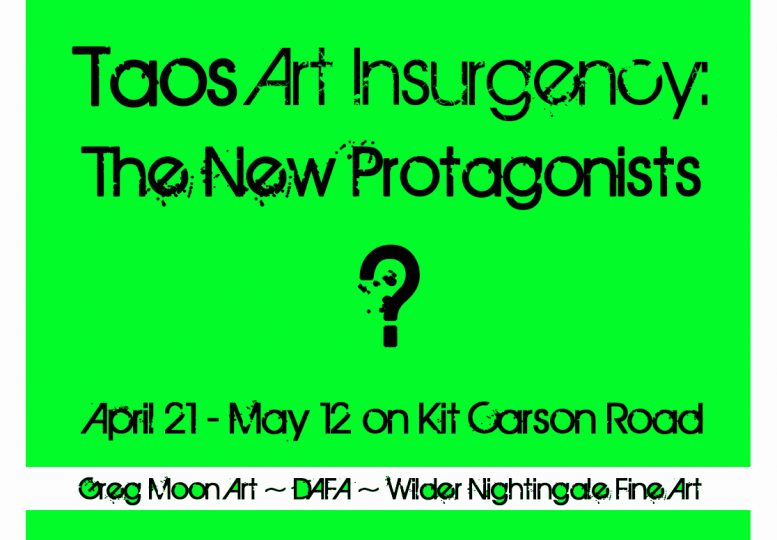 ---
UNM Taos Student Art Show and Sale
Saturday, November 04, 2017 from 4 to 7pm.  Show ends Nov 25

"Communicating with student artists and listening to a student artist's perspective strengthens the art community", says David Mapes, owner of DAFA, "I look forward to long-term collaborations with the UNM Taos Art Department". More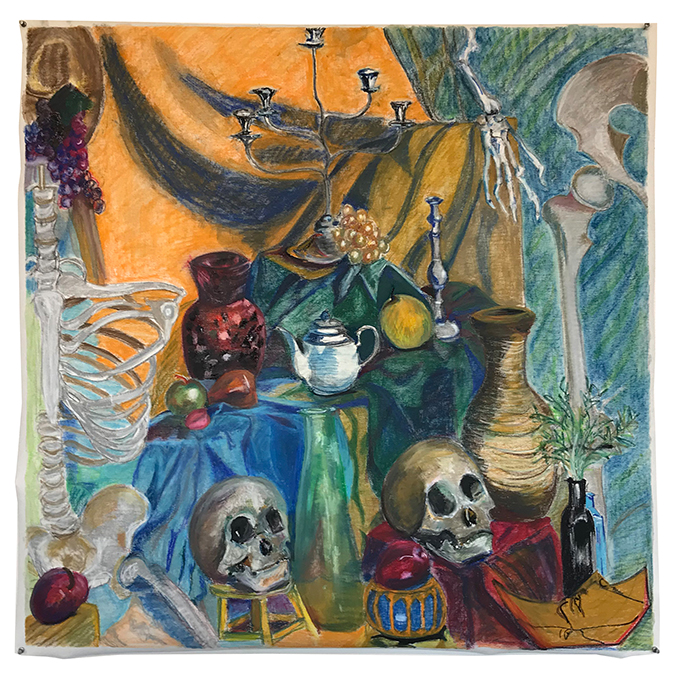 Irene Laleuf, "Skeleton Still Life", Oil Pastel on Raw Canvas, 48 x 48″
The University of New Mexico -Taos students are presenting artwork for the upcoming Art Show at David Anthony Fine Art, held on November 4th-25th, 2017. This Art Show is juried by author, curator, and founder of Freehold Taos Residency, Dr. Anna Novakov. Throughout November, a variety of selected artworks, including paintings, prints, ceramics and jewelry, will be exhibited in the gallery. In addition to hosting this student show, David Anthony Fine Art is generously donating a portion of all student artwork sales in support of the UNM-Taos Art Department."We are very grateful for this opportunity for our student artists to present their artwork in a cutting edge professional gallery space", says UNM–Taos Art Department Chair, Sarah Stolar. "Through this collaboration, these student artists are receiving an insight of professionalism in the art world. It's a priceless learning opportunity."
Gary Cook, a long-time art professor at UNM-Taos, expresses his passion and pride for all of the student artists attending UNM-Taos Art Department. "Our students' artwork is incredible and each deserves a space in a gallery. We are so thankful to collaborate with David Anthony Fine Art and immerse our students into the art community."
Back to top
---
Havana Hallelujah
DAVID SMITH-SOTO TO SHOW AT DAVID ANTHONY FINE ART
"Havana Hallelujah: From Hardscrabble Reality to a Vision in a Dream"
David Anthony Fine Art (DAFA), located at 132 Kit Carson Road, is pleased to announce its upcoming artist reception featuring the highly covetable street photography of David Smith-Soto, who is renowned for his intimate familiarity with the Cuban city.
The reception is scheduled for Saturday, September 23, from 4:00 P.M. to 7:00 P.M.
View Full Press Release
Owner David Mapes noted that the inclusion of Smith-Soto in his roster of artists is not only a rare gallery opportunity to view this work, but also to marvel at the timeliness of the exhibition and its importance in today's political dialogue.David Smith-Soto knew at a very early age that photography would always be a part of his life; looking through his old-school Brownie camera his nearsightedness faded away and brought clarity to his young eyes and to the streets of San Jose, Costa Rica, on which he lived."I've had cameras with me ever since," he said. "They truly are my eyes."And what eyes they are. Still focused upon the street scene, his photographs–both in color and black and white–capture exquisitely wrought moments in time against a backdrop of the decaying elegance of Havana. The lives of the ordinary Habaneros, who display dignity and resilience despite decades-long chaos, are heartbreakingly real: sometimes gracious, often prosaic, but always authentic.
Smith-Soto and his wife, Zita, who is Cuban, have traveled multiple times to the island, and are deeply steeped in its culture. Today, in their roles as professors at University of Texas, El Paso, they are actively engaged in an internship program, which introduces students to this often mysterious locale. They are also engaged in the production of UTEP's e-magazine, Borderzine, which give students an opportunity to voice issues concerning the U.S./Mexico border.
David Smith-Soto has enjoyed a stellar career, including that as a bilingual photographer, writer, editor, journalist, newspaper and public relations executives, and university professor. Smith-Soto also brings a rare affinity for the human condition, which is evident in his latest, important exhibition.
---
---
Deborah Rael-Buckley
Opening Reception August 05, 4 to 7pm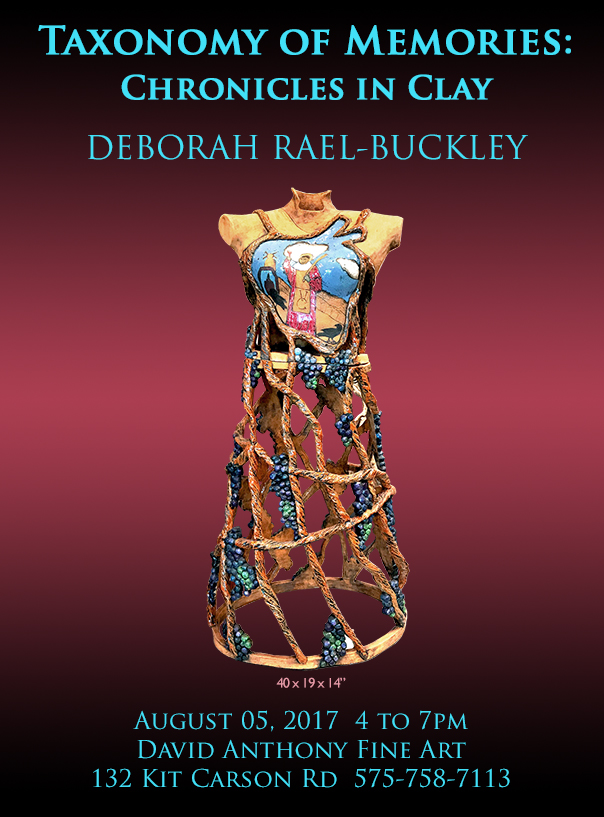 ---
---
Salvaged

Brand new works by Kate Rivers

Reception Saturday, December 03, 2016 from 4 to 6pm.  Show runs through March 31. Read more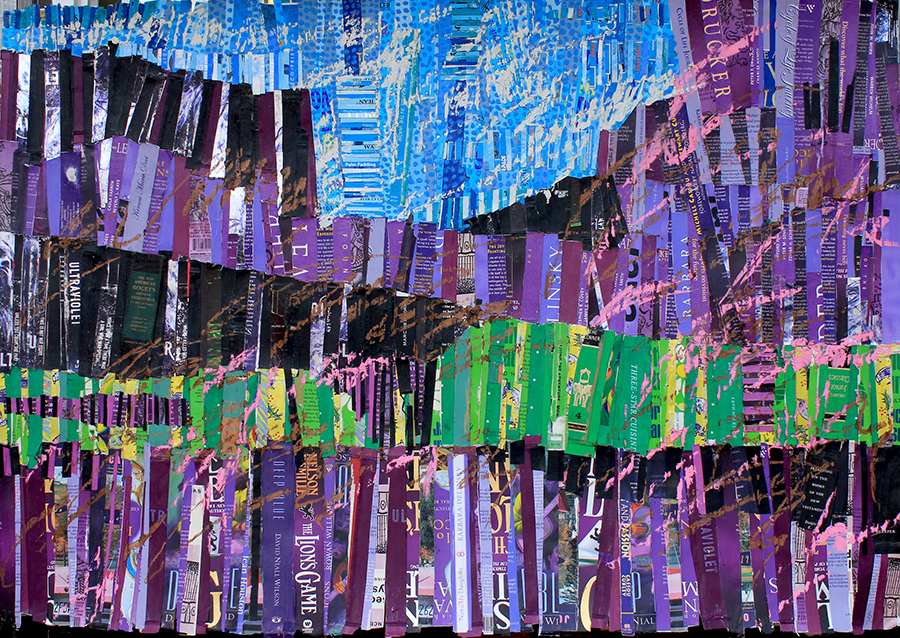 "San Juan Canyon"  Mixed Media on Paper 2016  37 x 49″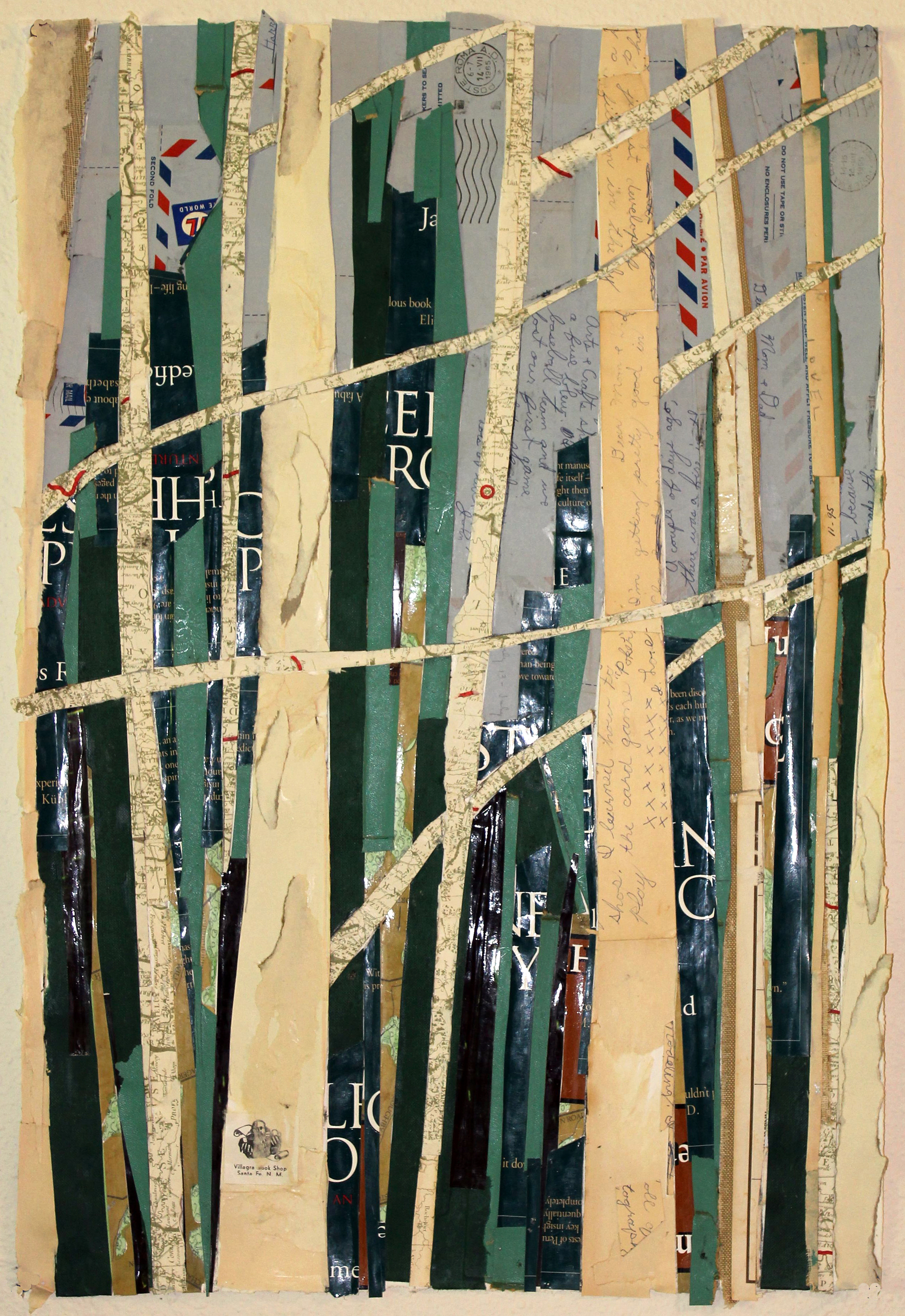 "Winter Aspens" Mixed Media on Paper 2016 21 x 24″
Rivers doesn't burn books; she tears them to shreds!
David Anthony Fine Art presents Salvaged, a showing of great new works by Kate Rivers. Rivers collects materials such as fragments of maps, notes, old books, and other varieties of printed materials with which to create structurally dense yet ethereal collages. The pieces come together in fascinating compilations that evoke stories layered with the lives of others. And they are stunning works of art.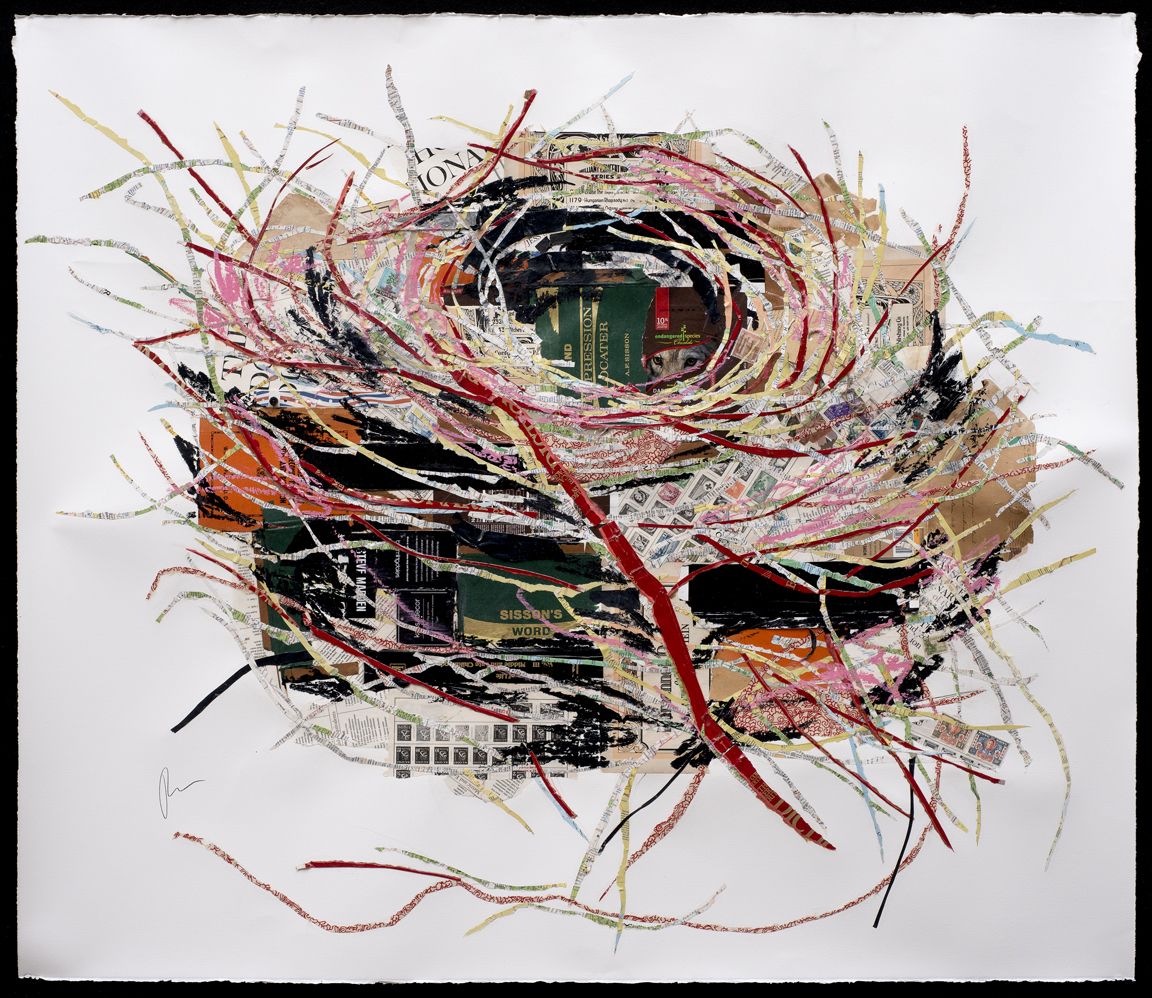 "Endangered" Mixed Media on Paper 2016 46 x 54″
---
---
RANDOM VISIONS
Grand 3-day Reception Sept 8 -10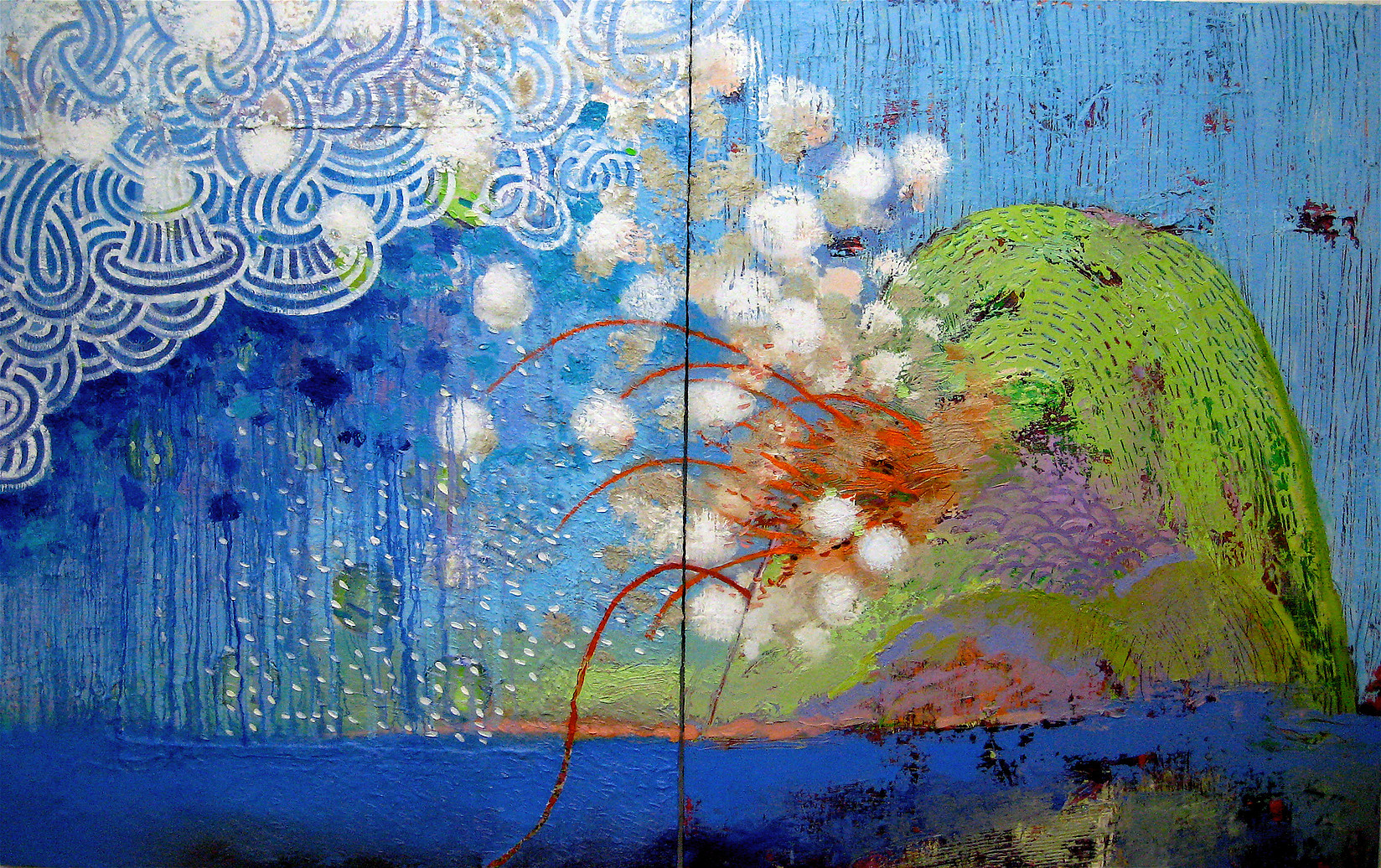 ---