Carl C. McCraven
Carl McCraven Gift Shop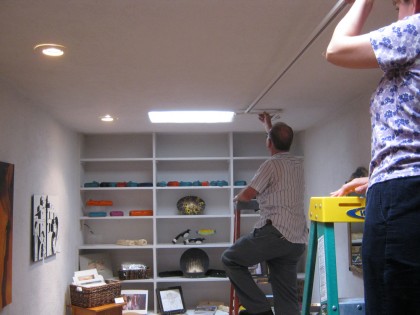 Dedicated to Carl C. McCraven for his relentless fight for the dignity of everyone, especially the most vulnerable of us all.  10% of sales from the gift shop are donated in Carl's honor to our local mental health provider here in Taos, Tri-County Community Services.
We are converting the office space into a new venue for affordable art. Sometimes by our regular artists and sometimes by surprise.
Nathan Chappell, our local gallery lighting professional told me an old Spanish saying. Basically, translated into English, "Your heart cannot feel what your eyes cannot see". Needless to say, here they are installing lighting in the new Carl C. McCraven Gift Shop.