Randall LaGro
The works of painter and printmaker Randall LaGro are timeless and visionary, with elements of both the observed and the perceived enfolded into thought-provoking images of sublime diaphaneity. Biography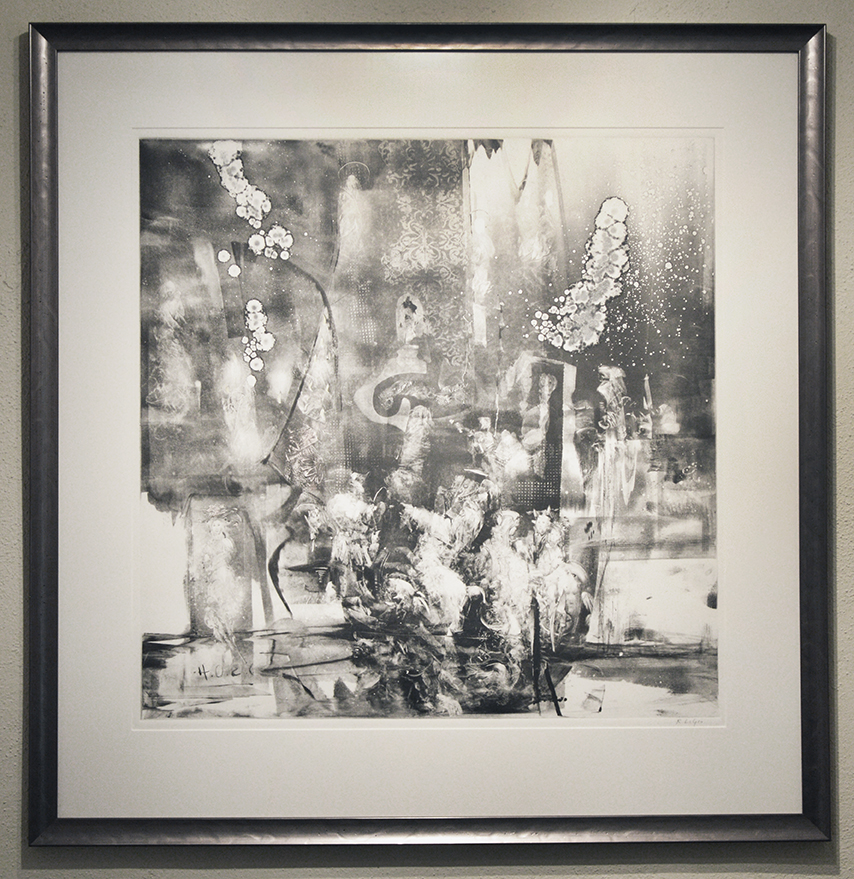 "As We Live and Move II" 35 x 36″ Monotype $3200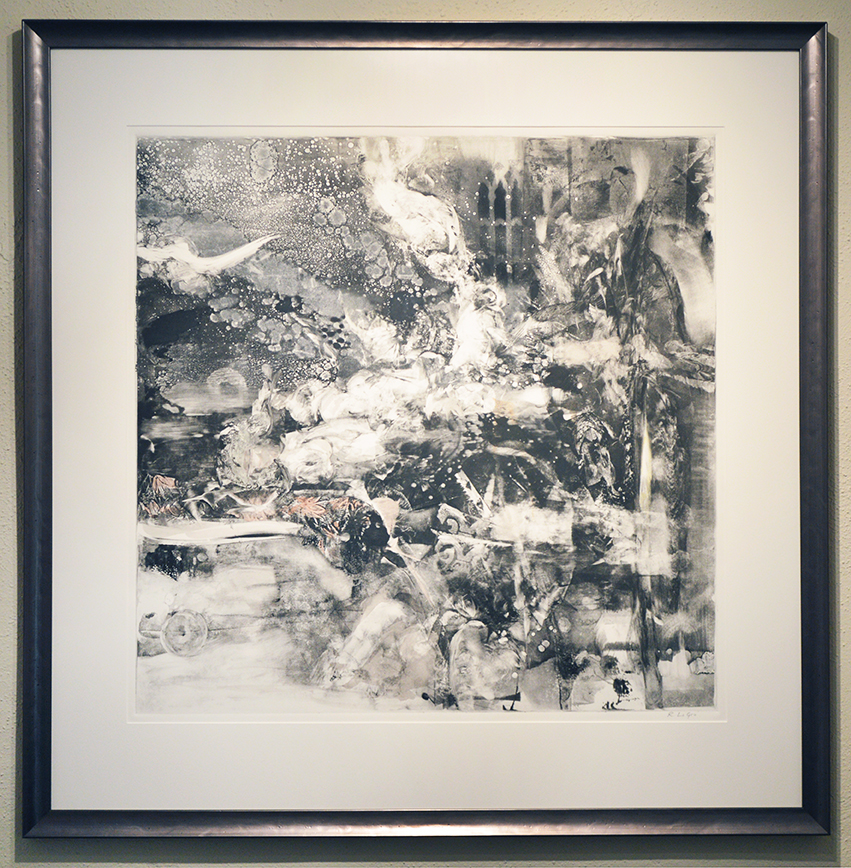 "As We Live and Move I" 35 x 36″ Monotype $3200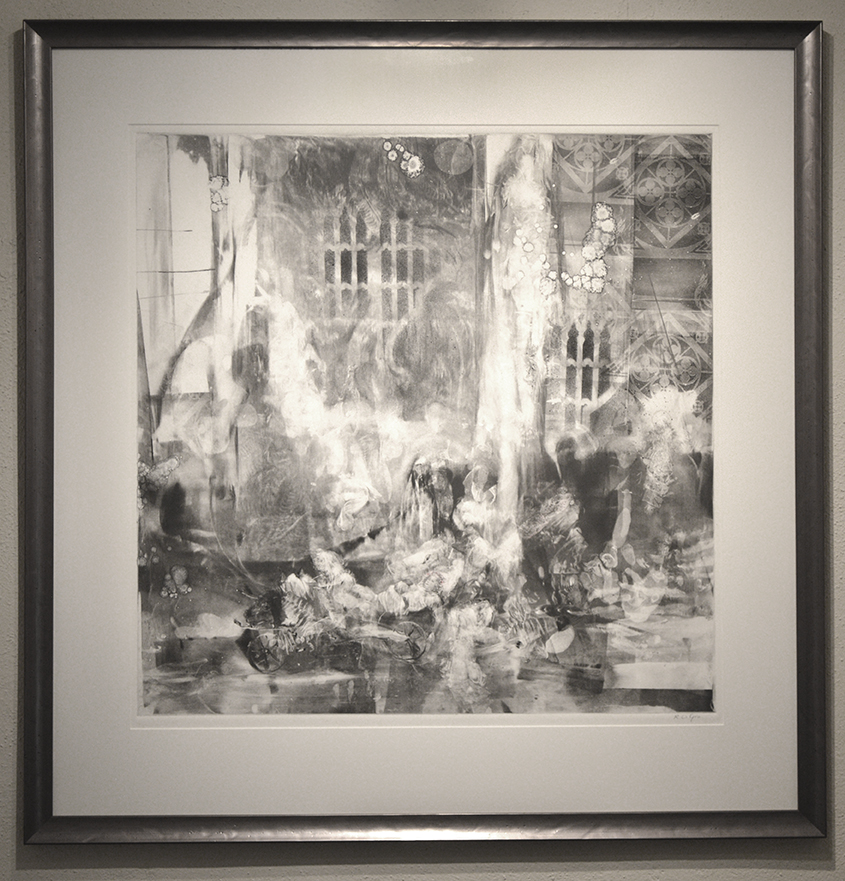 "As We Live and Move III" 35 x 36″ Monotype $3200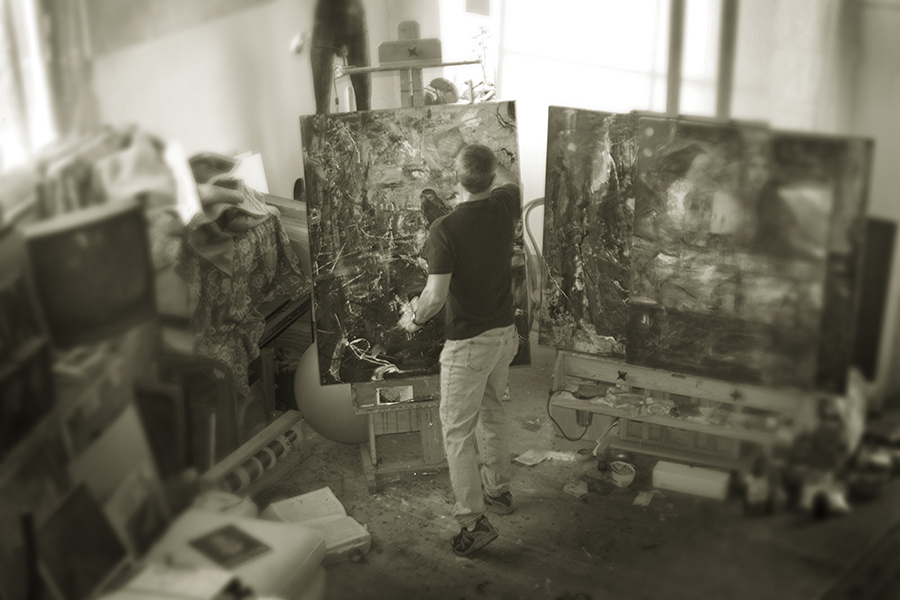 Randall LaGro received his BFA from the Academy of Art College in San Francisco. After a brief career as a commercial printmaker he turned his experience with a press into his own pursuit of fine art.
LaGro's work has been recognized nationally and internationally for its lyrical abstraction capturing the nuances of human experience and emotion. He credits the universal appeal of his art to the intuitive process by which a piece will emerge. "My imagery often begins as something transparent, evolving and taking shape as I learn more about the work's character and identity. In this way, the surfaces I paint are reflective of our lives—layered, complex, and simultaneously awkward and yet elegant."
LaGro's mastery is evident in the painterly quality of his monotypes, each one a richly dimensional space where such intricacies coexist against a luminous backdrop. "I want my viewer to ask him or herself: what are the common seeds of our shared human condition both conscious and subconscious? Rather than express a specific idea, my work functions as poetic gesture, inviting the viewer to look within, to contemplate, wonder, and imagine."
Randall LaGro is the recipient of many prestigious awards, and his work can be found in corporate and private collections throughout the country. He is also in museum collections at the Harwood Museum of Art, the Cincinnati Art Museum, the New Mexico State Capitol Collection of Art, and the State of Ohio in Toledo.