Jennifer Halvorson
The works of Jennifer Halvorson revolve around objects as connection points to the past and symbols of the present. Her studies of representational forms personify objects and lend them human characteristics, capturing an echo of a fleeting moment.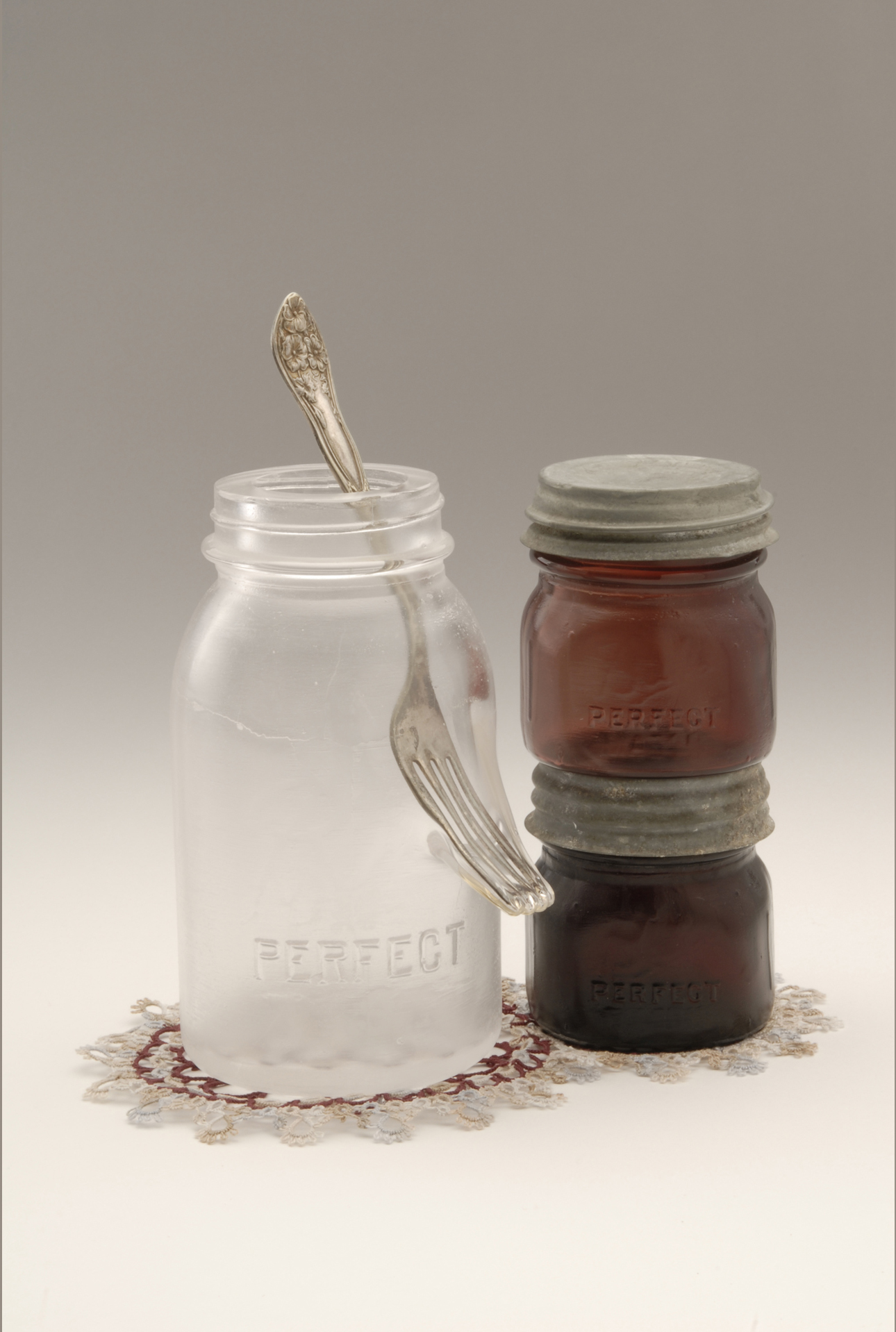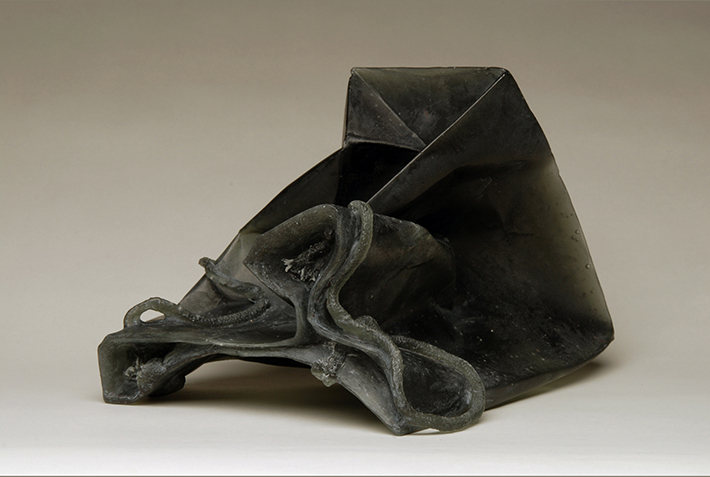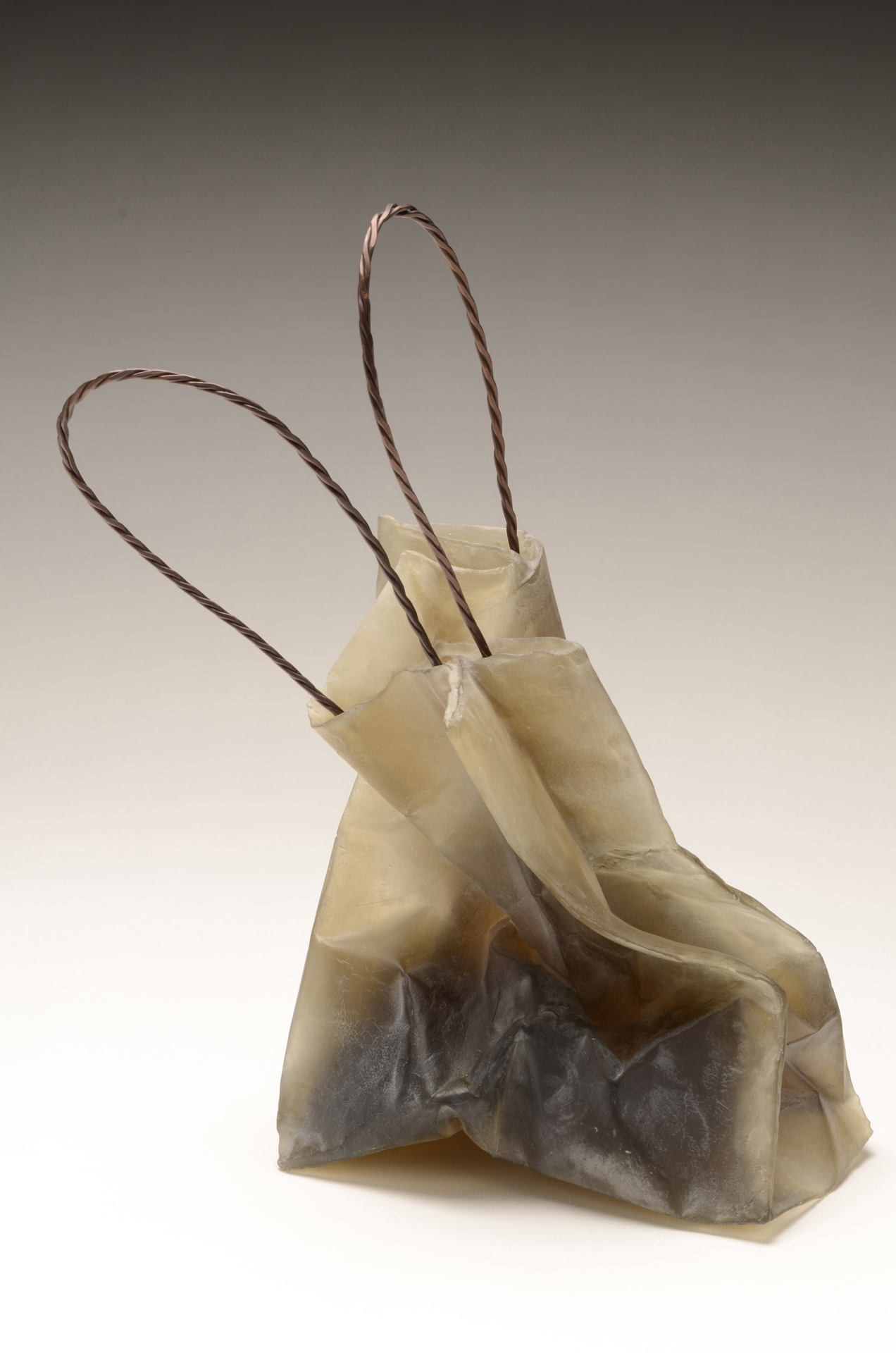 For the construction of the cast glass bags, I begin with dipping numerous paper bags into wax.  I fold and bend the warm wax bags into various gestures.  The chosen wax forms are cleaned and the surface refined.  I create a one-time fire refractory mold for each bag, verses creating a rubber mold, which would allow me to duplicate the forms.  This part of the process is important to me as I view each bag as an individual, with a frozen gesture that should only be depicted once.
Each refractory mold construction has its own design challenges.  I have to find a parting line to divide the form, and points where air vents must be placed, in order for the glass to fill into thin angled areas. The molds are made in two parts and then steamed to release the bag and clean the inside of the mold.  After forming metal clamps, I seam the mold with more refractory material to make it into one piece.  The molds are positioned into a casting kiln to dry, melt the glass, and then anneal.  The firing process may take up to a week, depending on the thickness of the void in the empty mold.  The cast glass bags are then refined by use of different grades of abrasive grit and polishing compounds.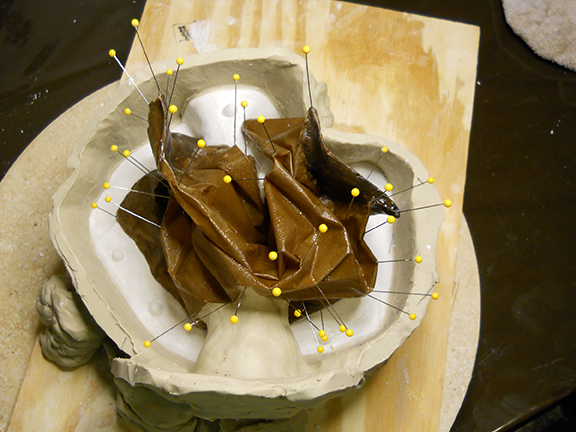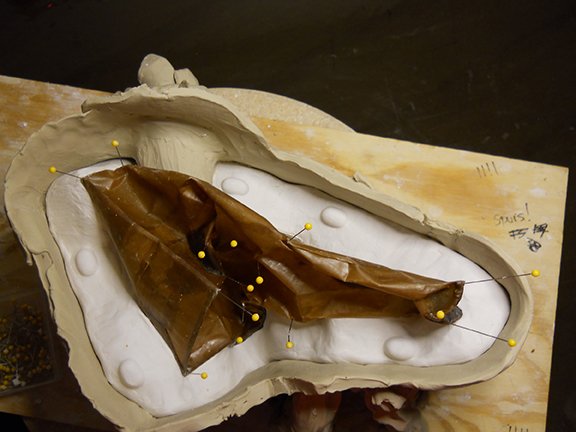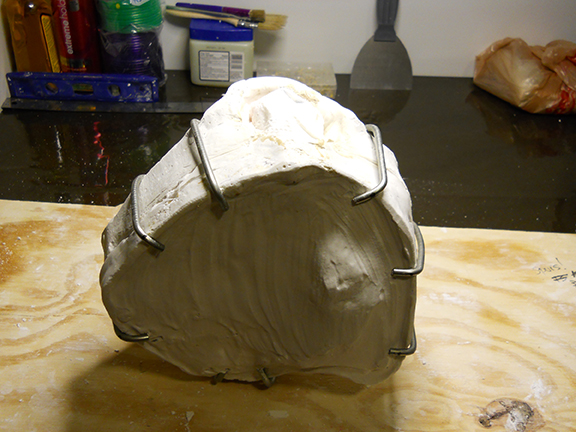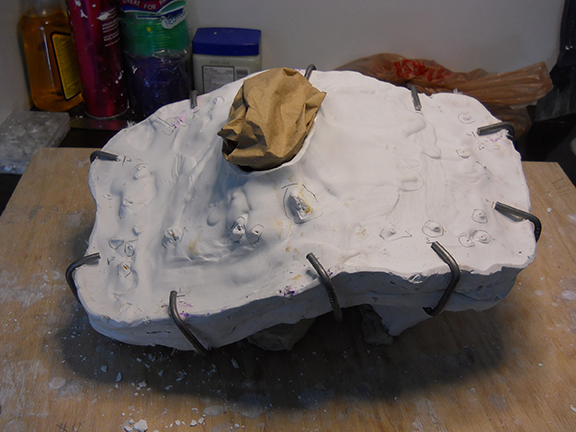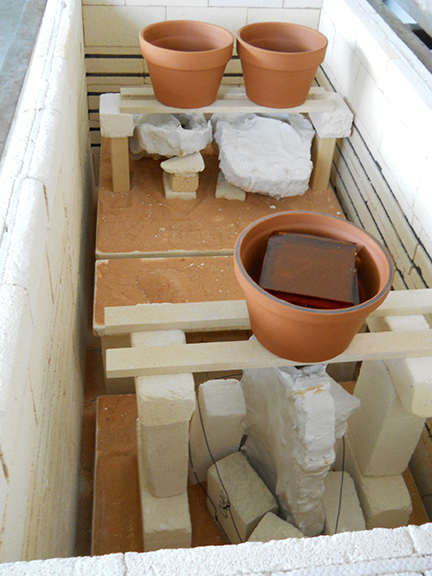 ---
Jennifer Halvorson was born in St. Louis, Missouri. She earned dual B.F.A. degrees in Metal and Glass at the University of Illinois, Urbana-Champaign. In 2005, she also studied abroad at the Australian National University in Canberra.
After completing her undergraduate studies, Jennifer traveled to Denmark as a Fulbright Scholar. She continued studying glass at Danmarks Designskole in Copenhagen and became assistant to glass artist Steffen Dam and Micha Karslund.
Jennifer earned her Master of Fine Arts in Glass from the Rochester Institute of Technology, within the School for American Crafts. She was a Resident Artist at Wheaton Arts and Cultural Center in fall 2010, and a Visiting Scholar within the glass department at Southern Illinois University, Carbondale spring 2011.
Jennifer is an Assistant Professor at Ball State University within the Marilyn K. Glick Center for Glass, in Muncie, Indiana. Her work has been featured in New Glass Review 32 and 35, published by the Corning Museum of Glass. Last fall, 2013 Jennifer's artwork was exhibited at the annual international exhibition Sculptural Objects, Functional Art + Design, SOFA, in Chicago, IL. Jennifer's sculptures revolve around objects as connection points to the past and symbols of the present.