DAFA honors artist John Farnsworth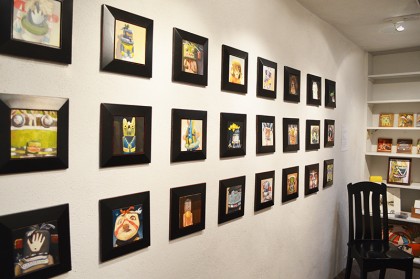 This April it is DAFA's honor to feature renown Taos artist John Farnsworth.
Best known for his stunning paintings of horses, Farnsworth's talent as a painter is profound. He is a master watercolorist, but excels in mediums from oils to pastels. Farnsworth has painted many different subjects, from Native Americans and horses, to landscapes and O'Keefe style still life.
Kachinas though, have long been a subject that fascinated Farnsworth. He says, "It is primarily this sense of life, of otherness, of enhanced possibilities, I believe, that attracts me." This month, DAFA proudly displays a collection of his small (6″x6″) Kachina oils.
This month at DAFA experience John Farnsworth's Kachinas, as well as our always varied exhibits of work from artists of all styles and mediums, from photography to glass. Come in and explore all the exhibits at David Anthony Fine Art at 132 A Kit Carson Rd., Taos.